掲載日:2012年4月18日
IYO CITY Information

Iyo City is an ideal destination for people wanting to enjoy a beautiful part of Japan in a relaxing but convenient environment. Iyo City is close enough to Matsuyama to make it easily accessible but far enough away to maintain some rural charm. It has some beautiful scenery including mountains and beaches prefect for a weekend break.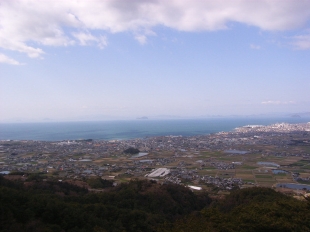 It is particularly recommended that your visit coincide with one of the many local events, which are an excellent opportunity to meet the friendly local community. Do not worry though - even if you are not able to see local events you will find plenty to distract you. Iyo City has a rich culture tucked around its beaches, harbors, fields, valleys and mountains.
The centre of Iyo City has a wide range of shops and restaurants and is a convenient place to stay. For those concentrated on exploring Matsuyama, Iyo City is close-by and gives the visitor a break from urban hustle and bustle, in a peaceful coastal setting. For those wishing to visit the south of Ehime prefecture or do sightseeing throughout the prefecture, Iyo City's central position means it an ideal place to be based.
Whatever the purpose of your trip may be, feel free to get in contact with us. We will be happy to advice you on the numerous ways in which you can spend an enjoyable time in Iyo City.
For futher information on contacting us, click on the "Contact" option on the homepage.

View Larger Map

《Demographics》
Population : 40,258
Population density : 207.0 people/km2
《Area》
Iyo City central region : 56.88km2
Futami region : 62.17km2
Nakayama region : 75.42km2
Total area : 194.47km2

《Climate》
Average annual temp : 16.7℃ (62.06℉)
Highest temp : 36.7℃ (98.06℉)
Lowest temp : -2.2℃ (28.04℉)
Total rainfall : 1469mm

《Land-use》
Rice paddies : 7.7%
Other arable fields : 22.6%
Built : 4.1%
Uncultivated mountain/grassland : 65.6%